The partners involved in this Grundtvig Partnership have different backgrounds and can contribute to this project through their specialized expertise. The project aims to help disadvantaged individuals with learning disabilities and their families to improve their situation through web infrastructure.
Parents will play an important role in this process, since they spent the most time with children who face learning difficulties. The information technologies and parents' help will not replace but rather complement the therapy and skills of individuals with LD, reducing their visits to Health professionals and the cost of therapy. Information technology could be a valuable tool supplementing the treatment of learning difficulties by allowing remote supervision of therapy and by allowing more therapy time for patients. It could facilitate teaching of speech patterns and provide objective client evaluations by obtaining feedback reports.
The principle of "Train the Trainer" will be used through the active involvement of parents, in case where the patients are children. Training will be offered to parents regarding the use of our web-based infrastructure, which will require minimum expert supervision. A questionnaire will be developed in order to evaluate the difficulties, bottlenecks of the website and the possibilities for improvement of the website. The use of the web-infrastructure will be used for free by our patients, their parents and their proxies. The basic aim is to transform parents or relatives of a child into active participants in the whole process. Thus, the whole equation of therapies will actually transcend the prior normal boundaries of the past. In addition, this will provide easy access and links to useful information regarding learning difficulties and disability. The result will be the establishment of an E-Learning environment for children and parents, so that the materials would be easily searchable and accessible.
Förderer: Grundtvig
Mitwirkende Institutionen:
CLINICAL LINGUISTICS & MENTAL HEALTH CENTER Nicosia, Cyprus
Salvati copiii, Filiala Dolj, Romania
Association of Parents and Legal Guardians of people with disabilities, vimatiZO, Greece
Polo Europeo, EUROPEAN POLE OF KNOWLEDGE, Italy
Beteiligte: Dipl.-Psych. Ulrike Hetzner, Dipl.-Geogr. Sónia Hetzner, Dipl.-Chem. Jens Geyer
Projektdetails
Projektverantwortlich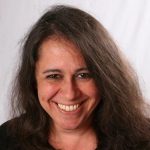 Sónia Hetzner
Tel. +49 (0) 9131 85 61114
E-Mail schreiben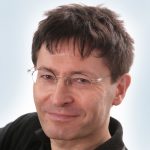 Jens Geyer
Tel. +49 (0) 9131 85 61116
E-Mail schreiben
---
Projektlaufzeit
01.08.2010–31.07.2012
Projekt abgeschlossen
Kategorie: Berufliche Bildung, Erwachsenenbildung

Alle Projekte
Projektverantwortlich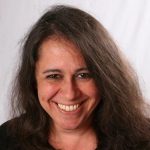 Sónia Hetzner
Tel. +49 (0) 9131 85 61114
E-Mail schreiben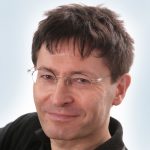 Jens Geyer
Tel. +49 (0) 9131 85 61116
E-Mail schreiben
---
Projektlaufzeit
01.08.2010–31.07.2012
Projekt abgeschlossen