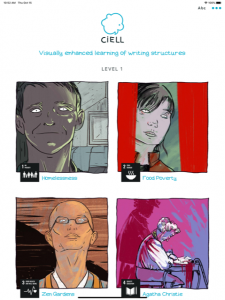 Educational technologies and online learning promote visual learning and facilitate networking with people and resources. This international conference promotes dialogue among educators, researchers, learning technologists and instructional designers on how to use and understand visual language in an inclusive way, serving the needs of life-long learners and the demands of global citizenship.
Workshop – Comics for Inclusive English Language Learning –Online
This professional development event is for foreign language teachers of English. It provides you with an opportunity to learn, discuss and share experiences about how comics are being used in teaching and offers an opportunity for you to network with other language teachers.