One in every 10 – a total of around 50 million people - in the EU is affected by some kind of disability or impairment. While all children are at risk of being victims of violence, children with disabilities find themselves at significantly increased risk because of stigma, negative traditional beliefs and ignorance. Lack of social support, limited opportunities for education, employment or participation in the community further isolates them and their families, leading to increased levels of stress and hardship. Over the last years both, the European Union and its Members States, have taken important steps, promoting the rights of people with disabilities. Today, however, disabled people are still victims of rights abuses and targets for violence.
The "Steps" project aims at analyzing reasons and results of violence, in particular domestic violence, against children with disabilities in Steps partner countries and working on new approaches for preventing it. Awareness raising activities on the theme, knowledge, experiences and exchange of good practices among organizations and partners are the basis of the partnership. The target groups consist of staff and members of partner organizations, Social workers, trainers/teachers, NGOs who work with disabled people and public authorities.
The projects' main outcomes are a comparative country report including ways for preventing domestic violence against children with disabilities and a training kit for the target groups (psychologists, social workers, trainers, teachers and volunteers).
Förderer: Lifelong Learning Programme – Grundtvig for Adult Education
Mitwirkende Institutionen:
CEIPES International Centre for the Promotion of Education and Development (ITALY) - Coordinator
SİNOP İL MİLLİ EĞİTİM MÜDÜRLÜĞÜ (TURKEY)
Multinational Educational Center of Birmingham Ltd (UK)
Friedrich-Alexander-University Erlangen-Nuremberg, Innovation in Learning Institute (ILI) (GERMANY)
Projektleitung: Paul Held
Projektdetails
Projektverantwortlich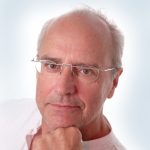 Paul Held
Tel. +49 (0) 9131 85 61101
E-Mail schreiben
---
Projektlaufzeit
01.08.2012–31.07.2014
Projekt abgeschlossen
Kategorie: Allgemein

Alle Projekte
Projektverantwortlich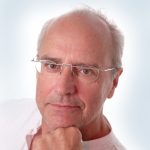 Paul Held
Tel. +49 (0) 9131 85 61101
E-Mail schreiben
---
Projektlaufzeit
01.08.2012–31.07.2014
Projekt abgeschlossen