Website under construction, information on program, Keynotes and organisation follows in due time Registration open February 28, 2021 For questions, please contact conference@ili.fau.de
Call for Papers: "International Academic Mobility in a (Post) COVID-19 World. Spanish and German Perspectives"
June 17-18, 2021 Friedrich-Alexander-University Erlangen-Nuremberg (Germany), and University of Lleida (Spain) invite contributions for the conference "International Academic Mobility in a (Post) COVID-19 World. Spanish and German Perspectives.", held as a two-day online event on June 17-18, 2021. Paper presentations, workshops and panel sessions will be held and informal, interactive discussion spaces will be provided, bringing together researchers, practitioners and students whose work revolves around different forms of current international academic mobility with a focus on Spanish and German higher education.
Conference theme
International Academic Mobility in a (Post) COVID-19 World. Spanish and German Perspectives. For over a year now, higher education institutions worldwide have been under the influence of the COVID-19 pandemic, which had necessitated a shift to widespread digital teaching, research and support, presenting students, teachers and institutions with previously unknown challenges. This is also reflected in the area of international academic mobility of students and researchers: Research stays being suspended, study abroad occurring at a distance from the dorm room and most academic interaction (conferences, consultations, collaborations) moving online. Thus, digitalisation, online and distance learning and teaching, and collaboration at a distance form now an important - at times the only possible - part of international academic mobility, including teaching and student virtual exchange, research and collaboration. Being perceived as enablers for other, more flexible and open ways to be internally mobile and foster exchange between institutions and individuals, they are as well questioned to be a viable means to truly realize exchange. The online conference "International Academic Mobility in a (Post) COVID-19 World" considers the current situation of international academic mobility under the impact of the pandemic. It focuses on the change potential of digitalisation to shape current and future international academic mobility and aims at eliciting innovative and forward-looking approaches for the organisation and implementation of diverse forms of mobility, discusses them in a scientifically sound manner and also critically questions its preconditions and implications. Spain and Germany are important sending and receiving countries for students and staff from all over the world and are not least well-connected with one another within the Erasmus+ exchange scheme. As countries, they employed different approaches to the pandemic situation. The conference highlights experiences and approaches in Spanish and German higher education, aiming at mutual learning and exchange of impulses and ideas. If your research and/or professional practice revolves around internationalisation and/or digitalisation (instructor, researcher, instructor, administrator, student), we welcome your theoretical, empirical and reflective contribution on the impulses of COVID-19 for future digital-based international mobilities in Spain and Germany on three levels. The Spanish and/or German higher education perspective is part of your contribution addressing the following exemplary questions:
Macro level: Does the meaning of international mobility shift in the digital space? What role does data protection assume in Spain and Germany? How does digital international mobility relate to questions of sustainability? How do inner-country digital divides impede mobility?
Meso level: How does supervision and support of international students occur currently? How can institutions collaborate digitally based? What institutional support is necessary to enable mobility for different stakeholders?
Micro level: What teaching concepts for the online international classroom can be derived and sustained? How does student (virtual) exchange occur now? What is the students' view on digital international mobility? How are equity and social inclusion addressed? Can a digitally-based exchange foster intercultural competence?
Publication of conference proceedings is intended as a volume in the Series Innovative University: digital – international – transformative (
https://www.wbv.de/ihs/english.html
).
Presentation formats
Paper: 20 min. (+ 10 min. discussion)
Workshop: 90 min.
Roundtable session: 60 min.
Open format: depending on topic and scope, e.g. case examples
Important dates
Deadline for submission of extended summaries: April 30, 2021 Notification of Acceptance: May 20, 2021
Submission requirements
For papers
A title of up to 100 characters (including spaces)
An extended summary of 800 – 1,000 words
For workshops, panel sessions, open formats
A title of up to 100 characters (including spaces)
Description of goals, leading questions and structure (500 words)
Please submit your contribution to
conference@ili.fau.de
funded by the DAAD from funds of the German Federal Foreign Office (AA)

Projektdetails
Projektverantwortlich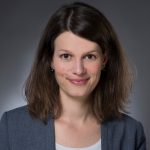 Svenja Bedenlier
Tel. +49 (0) 9131 8561106
E-Mail schreiben
Zur Projekt-Website
---
Projektlaufzeit
01.01.2021–31.12.2022
Projekt abgeschlossen
Alle Projekte

Projektverantwortlich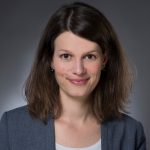 Svenja Bedenlier
Tel. +49 (0) 9131 8561106
E-Mail schreiben
Zur Projekt-Website
---
Projektlaufzeit
01.01.2021–31.12.2022
Projekt abgeschlossen