FUTURE TIME TRAVELLER aims to transform career guidance of generation Z through introducing an innovative, games-based scenario approach for preparing the next generation for the jobs of the future.
The project will:
Develop and test an innovative virtual reality platform with game-based approach for supporting career information and decision making and future-oriented career mindset of young people and foster their creativity in Jobs of the Future contest;
Enhance the innovation capacity of career guidance practitioners and experts – through an innovative Methodology and guidelines for game-based scenario development and Career Innovation Workshops;
Give impetus to innovation and future-oriented policy in career guidance systems in 7 partner countries - through a Competition for innovative career games and scenarios , E-book of best practices and impact assessment of the undertaken approach.
The project results will be presented in a FUTURE roadmap report disseminated across policy actors. They will be available in 7 languages on the project platform until 2023.
Expected outcomes for Young people:
Improved information, career management and transversal skills;
Enhanced employability, productivity and active participation in society;
Personal empowerment and improved capacity for innovation and change making.
Expected outcomes for Career guidance practitioners and experts:
Improved professional competences;
Enhanced career services and newly developed career approaches;
Personal empowerment and improved capacity for innovation and change making.
Expected policy impact:
Fostered policy debate about the future and of the role of career guidance and education not only in preparing young people for the future, but in shaping it;
Enhanced understanding of policy makers about the importance for strategic support of innovations in the field of career guidance and education;
Enhanced policy support for innovations;
Projektdetails
Projektverantwortlich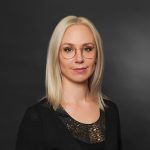 Antonia Schorer
Tel. +49 (0) 9131 85 61115
E-Mail schreiben
---
Projektlaufzeit
01.12.2017–30.11.2020
Projekt abgeschlossen
Erasmus+

Disclaimer of liability: this project has been funded with support from the European Commission. The authors are solely responsible for the content of this publication; the Commission is not responsible for any use which may be made of the information contained therein.
Koordination
Beteiligte Institutionen
Kategorie: Berufliche Bildung, Game-Based Learning

Alle Projekte
Projektverantwortlich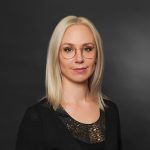 Antonia Schorer
Tel. +49 (0) 9131 85 61115
E-Mail schreiben
---
Projektlaufzeit
01.12.2017–30.11.2020
Projekt abgeschlossen