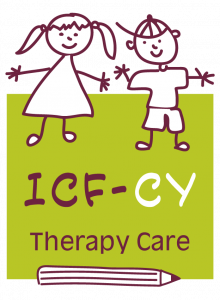 The ICF-CY project is an Erasmus+ K2 Cooperation for innovation and the exchange of good practices action European project that deals with the quality of the teaching and care services offered to children with special needs who are integrated into normal schools.
The number of children with learning difficulties and disabilities of autism spectrum increases every year. Every day psychologists and special educators meet problems addressing the needs of this group of children. The projects aims at developing an educational approach to reduce the disparities in tackling the problem of integrating children with Special Educational Needs (SEN) into regular schools.
The project focuses on children aged 6-12 years old with SEN, in particular with Autism / autistic spectrum disorder (ASD) or Specific Learning difficulty (SpLD). It will use the ICF-CY classification as a basis to develop a set of tools that will assist psychologists, special teachers and teachers in assessing the capabilities of children with SEN, set therapy targets and assessments benchmarks. The tools created by the ICF-CY therapeutic care project will take the form of an eManual, eGuide and a Card that will help teachers and professionals to monitor and assess the progress and achievement of the children.
In practice teachers and specialists used a large number of materials for assessment or planning of individual work, but these materials are not standardized and can be different from country to country. Therefore every specialist selects what and how to work according to his/her competencies.
The use of the ICF-CY classification as a basis for study and implementation of codes will ensure the universality of created materials, their correctness, accuracy and identification in all European countries. The work on the project will be based entirely on the WHO classification: International Classification of Functioning, Disability and Health of Children and Youth version (ICF-CY). ICF belongs to the family of international classifications, the most famous of which is ICD10 (International Classification of Diseases).
Erasmus+

Disclaimer of liability: this project has been funded with support from the European Commission. The authors are solely responsible for the content of this publication; the Commission is not responsible for any use which may be made of the information contained therein.
Alle Projekte