The aim of ACCORD is to develop flexible, accessible, and affordable learning tools, able to support people working in the educational sector to access informal learning pathways for self-development and assessment of their soft skills in intercultural communication and conflict resolution management. In particular the project aims to assist teachers in handling conflict resolution and become aware of intercultural communication in order to constructively manage conflict, create positive learning environments, and develop students' conflict competence and social skills.
The main target group for the project is in-service and pre-service teachers and educators of primary school and lower secondary school which have had no previous formal training in conflict resolution, mediation, negotiation, intercultural awareness and dealing with diversity.
The 36-month project (from December 2016 to December 2019), will implement the following activities:
Development of National Surveys and National expert workshops
Design of ACCORD pedagogical framework
Development of project website
Pilot studies
ENACT Software Adaptation
Develop of ACCORD Integrated platform
MOOC design and implementation
Final Dissemination Event
Projektdetails
Projektverantwortlich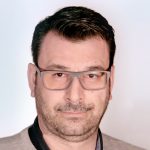 Aristidis Protopsaltis
---
Projektlaufzeit
31.12.2016–31.12.2019
Projekt abgeschlossen
Erasmus+

Disclaimer of liability: this project has been funded with support from the European Commission. The authors are solely responsible for the content of this publication; the Commission is not responsible for any use which may be made of the information contained therein.
Koordination
Beteiligte Institutionen
Kategorie: Lehrer/innenbildung

Alle Projekte

Projektverantwortlich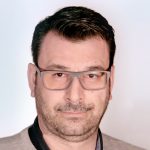 Aristidis Protopsaltis
---
Projektlaufzeit
31.12.2016–31.12.2019
Projekt abgeschlossen